Leah Remini to Dying Sister: "Get Charity Care"
Remini's former stepmother lets loose on how Leah "made a complete mockery and disaster" of sibling Stephani Remini's death.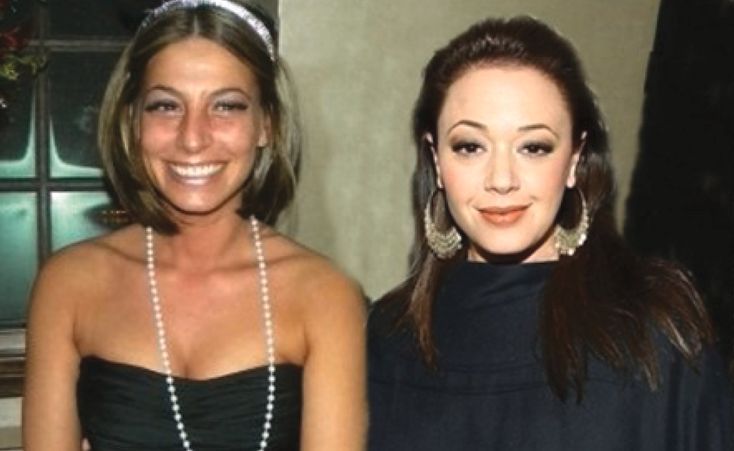 Leah Remini's reported reaction to the news her half-sister Stephani Remini had been diagnosed with a fatal illness was so calloused, it sparked a feud that split the family apart and ultimately led Stephani's mother, Donna Fiore, to speak out with the full, untold story.
In unsolicited phone calls to the Church of Scientology and subsequent interviews more than four years after Stephani passed away, Fiore divulged the events she had never shared with anyone.
"[Leah] made a complete mockery and disaster of my daughter Stephani's death."
—DONNA FIORE
"[Leah] made a complete mockery and disaster of my daughter Stephani's death," Fiore said, detailing the tragic episode that, until then, had only partly played out in public.
Fiore recounted how she had met Leah's father, George Remini, when Leah was five years old, becoming her stepmother until the couple divorced 28 years later. "And believe me, we went through a lot, okay, we really did," Fiore said.
During their marriage, George and Donna had two children, Elizabeth and Stephani, who grew up alongside their half-sisters—George's slightly older children, Nicole and Leah. Even then, George would later say, trouble was simmering.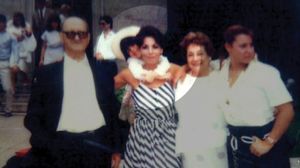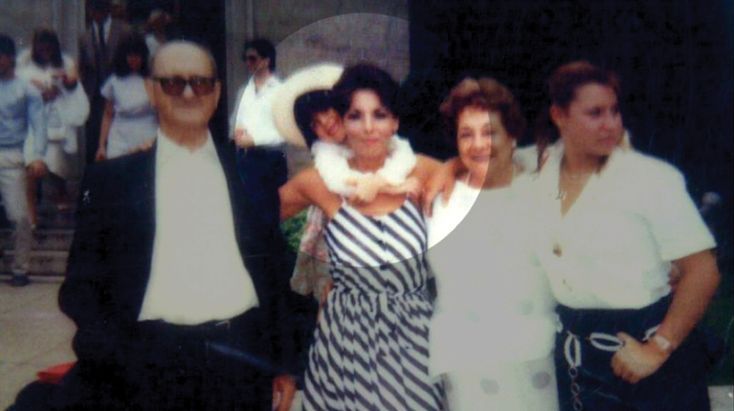 "Leah never liked Stephani," he said. "She saw herself in Stephani."
According to family accounts, that dislike surfaced in 2012. Stephani Remini, then 34 years old, underwent surgery for a brain tumor. A year later, she was diagnosed with cancer that had invaded her lungs, left hip bone, adrenal glands and spine. Stephani was reduced to living her life under constant medical care while medical bills skyrocketed.
Leah turned her back on her younger half-sister, Donna Fiore said. "Leah didn't come in to see Stephani. She sent her a frigging blanket and a couple of pictures."
By this time, Donna Fiore and George Remini were divorced, and George had remarried. His new wife, Dana Remini, recalled her husband's and his former wife's distress as their daughter struggled for life.
"Leah did not assist Stephani Remini with money when Stephani had cancer," Dana Remini said. "She said to Stephani, 'I'm not paying for it. Get Charity Care.'"
Dana further recounted how Leah "got mad" when a close family member put up a GoFundMe page so people could send money to Stephani to help with her bills. "Leah said, 'She doesn't need the money'—just like that."
Stephani Remini died of cancer on December 31, 2013. Leah did not attend her memorial service.
For Donna Fiore, losing her daughter was painful enough. But she was then hit with another family crisis fueled by Leah.
At the time, Fiore and her older daughter, Elizabeth, had been staying together in New Jersey to be near Stephani in her final days.
"Leah interfered in every single thing," said Fiore. "And she caused a lot of problems for me and Elizabeth because she got Elizabeth all riled up."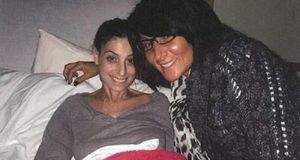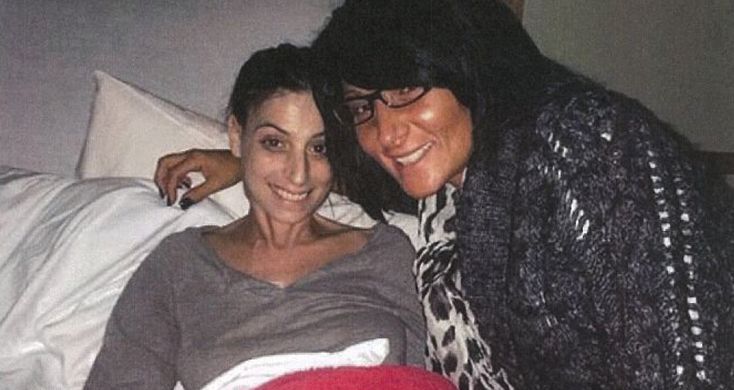 Elizabeth, a troubled drug addict and felon, spun out of control one day in an emotional outburst that was so ferocious, Donna called the police on her.
"She was carrying on so badly the five dogs were hiding; they were little dogs, they were all hiding behind me. And shaking! I said, 'Elizabeth, at least for the dogs, shut up.' But meanwhile she was on the phone with Leah. And Leah didn't know what she was doing."
Elizabeth stormed out. The next thing Donna knew, her bank account was emptied out and her credit cards were hit, leaving her with 30 dollars. A friend took Fiore to Staten Island, New York, where, Fiore said, "My cousin rescued me. I call her St. Valerie…the only clothes I had were what was in the suitcase at the funeral."
The scenario set a chain of events in motion from which the relationship between Leah Remini and Donna Fiore would never recover.
"It was turning into an emotional brawl," Fiore said. "That's what it was turning out to be."
Infuriated, and still reeling from the loss of her daughter, Fiore contacted National Enquirer. The tabloid, in turn, contacted Leah, which sparked a recriminating email from Leah to her former stepmother.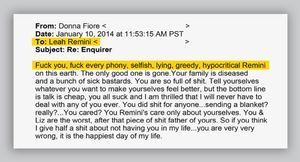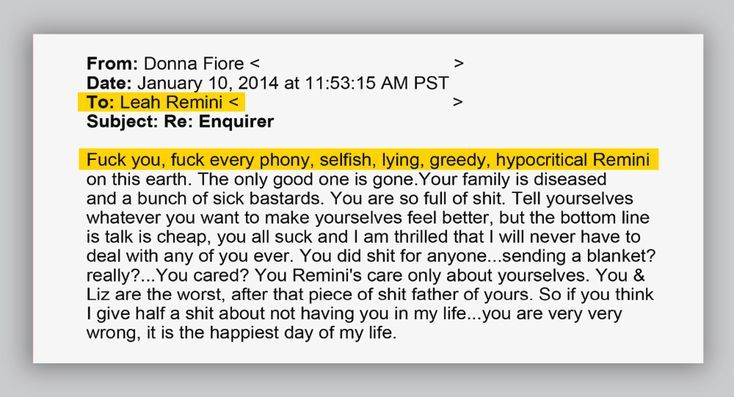 "Would you like me to tell the Enquirer what Stephani said to me about you from her hospital room?" Remini threatened Fiore, knifing the anguished mother with her next words: "Stephani didn't want you in her life. We have all chosen to do the same."
Fiore pulled no punches in her expletive-packed email reply to Leah. "F—k you, f—k every phony, selfish, lying, greedy, hypocritical Remini on this earth. The only good one is gone," wrote Fiore. "You did s—t for anyone…sending a blanket? really? You cared?...So, if you think I give half a s—t about not having you in my life...you are very, very wrong. It is the happiest day of my life."
"That email was written precisely 10 days after Stephani died," Fiore recounted. "I was a mess. I was very, very distraught." Less than a week later, on January 16, 2014, the domestic scuffle would erupt in a National Enquirer headline: "Stepmom Tell All: Leah Remini Snubbed Dying Sister!"


The ensuing fallout was a blur of bizarre events, with Leah Remini ever in the background. Her bitterness spilled over in a way that confounded family.
"Leah told Elizabeth to clean out Donna's apartment in North Carolina. And she was left with nothing. They took her spoons, her forks—everything," Dana Remini said, explaining that Leah "was like, 'Yeah, you're going to turn against me and say, "F you" and call the Enquirer on me?' She gets vindictive and she'll look to take you down."
Leah's father, George Remini, added that when Donna returned home to her apartment building, a neighboring resident asked her, "'Oh, you're moving?' And she says, 'No, why?'" The neighbor answered, "'There's people here, they moved everything out. There's nothing left in the apartment.' And they took everything out."
Fiore herself depicted the chain of events as "a tornado of chaos at a time where I should be able to cry. I was not able to grieve. I wasn't able to do anything until a year after I got back. It hit me then, because I was like, 'I can't cry, I can't worry about how I'm going to get home, how am I going to live, what am I going to do?'" she said.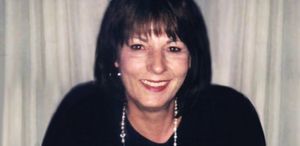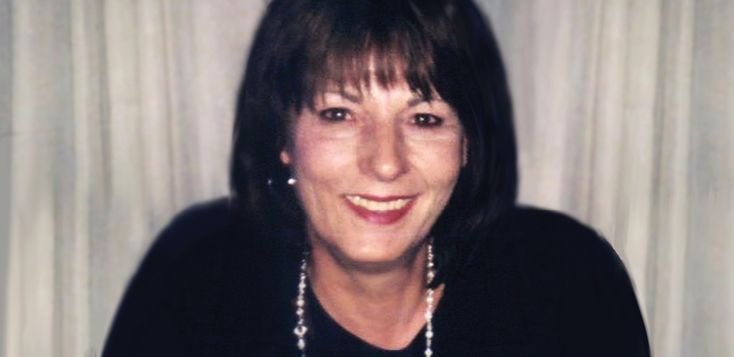 "It was like a tornado of chaos."
Donna Fiore recounts that when her daughter Stephani died, Leah meddled in her life and fomented such chaos that Donna could not grieve.
"It was an absolute nightmare which she [Leah] put me through at the worst possible time in my life."
Recalling the email she sent to Leah 10 days after Stephani's death—and its conclusion that being rid of Leah was the happiest day of her life—Fiore said, "Yeah, it's true. Every word is true. You know, that's the way I felt at the time and I still feel the same way."
"I have not spoken to Leah since my younger daughter died. I'm really pissed at her, okay. And, you know, I'm just tired of all the bullshit that comes along with her," Fiore added.
"But, you know, it was just…just endless shit and I'm done with it."
Donna Fiore passed away in late 2019. It was left to Dana Remini to sum up the family crisis that had played out so publicly.
"Leah doesn't care about other people's families," Dana said. "She doesn't care about her own family."